ABSTRACTS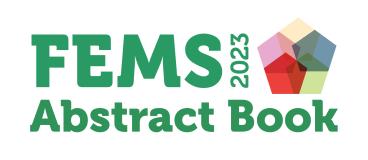 The abstract book is now available!
Access the abstract book via the button below.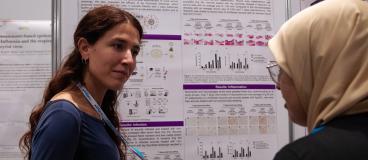 Abstract submission guidelines
Abstract submission for FEMS2023 is now closed.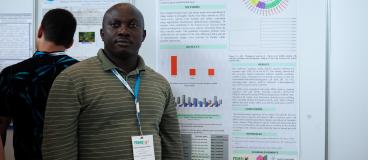 Do you have questions about abstracts?
We've compiled a list of our most frequently asked questions to help you.
Presentation types
Poster Presentation
A Poster Presentation refers to a physical poster displayed in the Poster Hall.
Poster Flash Presentations
In a Poster Flash Presentation, each presentation is 3 minutes, with 2 minutes for discussion.
Offered Talks Session
In an Offered Talks Session (OTS), each presentation is 12 minutes, with 3 minutes for discussion.
Physical posters allocated days
Monday
Virology
Food Microbiology
Genetics & Genomics
Infection Biology and Pathogens
Tuesday
Biotechnology & Synthetic Microbiology
Infectious Diseases
Microbiology Education & Profession
Molecular Microbiology and Biochemistry
Taxonomy and Systematics
Wednesday
Environmental Microbiology & Ecology
Main Topics And Offered Talks Sessions
Main topics
Environmental Microbiology & Ecology
Biotechnology & Synthetic Microbiology
Food Microbiology 
Infection Biology & Pathogens 
Infectious Diseases 
Taxonomy & Systematics
Genetics & Genomics
Virology
Microbiology Education & Profession
Molecular Microbiology & Biochemistry 
Offered Talks Sessions
Antimicrobial Resistance: Environmental & Medical Aspects
DGHM Workshop: Eukaryotic Pathogens
DGHM Workshop: Genome-based Pathogen Diagnosis 
Diagnosis & Clinical Microbiology
Extreme Environments
FEMS Education Working Group Workshop: Education & Professional Development 
Fungal Biology & Chemistry
GfV Workshop: Immunity Against Phages 
GfV Workshop: Virology
Industrial Microbiology & Bioeconomy
KNVM Workshop: Early Life Gut Microbiome Development
Metabolic Networks
Microbial Ecology Workshop: Microorganisms in Sustainable Agriculture
Microbial Pathogens and the Microbiota in the Gastrointestinal Tract
Microbiome: Recent Developments and Model Systems
Mikrobiokosmos Workshop: Microbial Life Under Climate Change
Protein Turnover & Secretion
Single Cell Infection & Imaging
Synthetic Microbiology
Viruses: Structural Biology & 3D Imaging
Yeast Strategies to Resist Relevant Stresses in Bioindustries