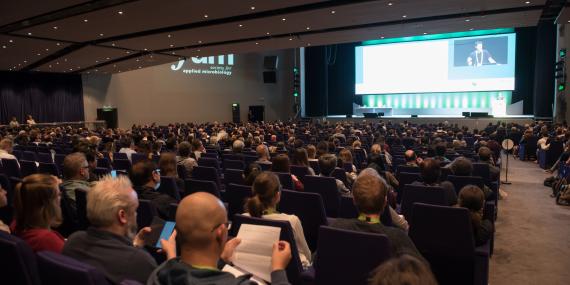 SPEAKERS TOOLS
Are you presenting at another congress, and would you like to promote FEMS2023? You can use these images and texts to spread the news on your session! 
Below you will find promotional material for FEMS2023 - please feel free to use it to promote the congress in your network using hashtag #FEMS2023 via your Facebook page, Twitter account and other networks. 
SOCIAL MEDIA CARDS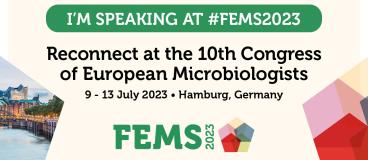 FACEBOOK / LINKEDIN
Announce your session via Facebook or LinkedIn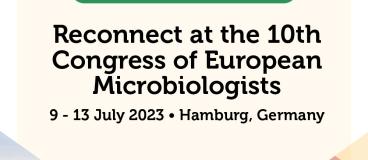 INSTAGRAM
Post about your session on Instagram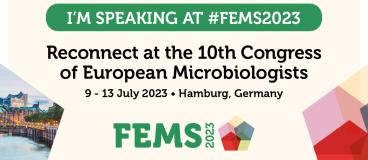 TWITTER
Share your session via Twitter
Once you have your customized banner, share your session with your network! Use the hashtag #FEMS2023 to let your online community know that you'll be speaking at this event. Here are sample posts you can customize. 
I am excited to be one of the speakers at #FEMS2023! I'll be in Hamburg presenting [your session title here], and reconnecting with our microbiology community. The FEMS Congress will help you discover and discuss the latest microbiology research, technology and trends. Learn more at https://fems2023.org   
WEBSITE AND EMAIL
FEMS2023 Flyer
Share the main congress details via a digital flyer in PDF format.
Do you require a different ratio or image size? Please contact the FEMS2023 Congress Secretariat via fems2023@fems-microbiology.org to find out what alternative possibilities are available.